Fitness & Wellness


The goal of SPARTANfit is to enhance student success and the pursuit of lifelong well-being by creating opportunities that foster engagement and well-being for MSU students through diverse fitness and wellness services and resources.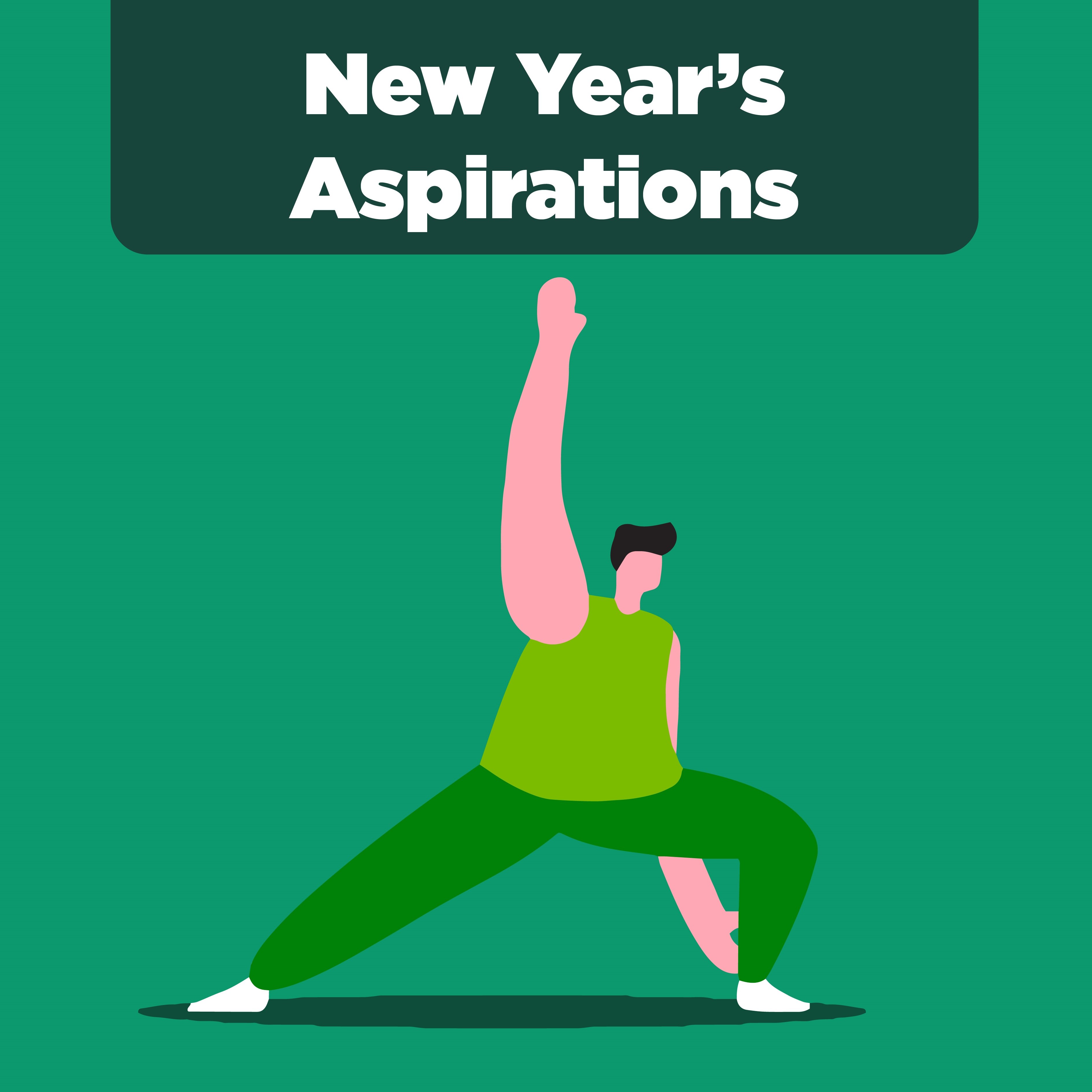 January Special: Half Off Functional Movement Screenings and Fitness Assessments
Now through January 31, 2023, students, faculty, staff and their spouses get half off functional movement screenings and fitness assessments. 
Visit the functional movement assessment and fitness assessment pages to learn more.
---
Learn more about all of our fitness offerings below.
What does the data say?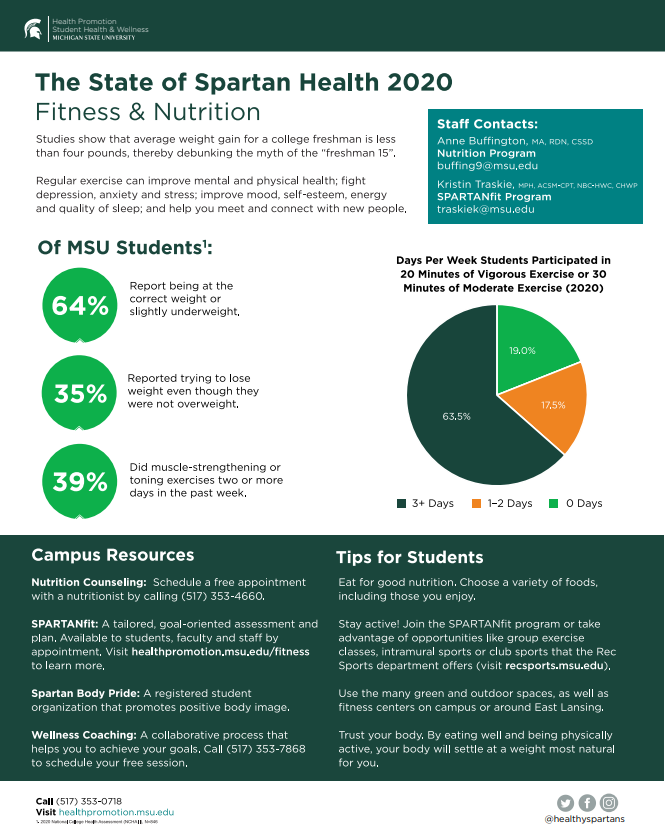 Most Spartan students get at least 20 minutes of exercise at least three days per week. Learn more about what Spartans tell us about their fitness in The State of Spartan Health: Fitness and Nutrition.
For more information on Physical Activity Guidelines, visit our Benefits of Physical Activity page.
SPARTANfit Fitness & Wellness Program Contact Information
Kristin Traskie, MPH, CHWP, NBC-HWC, ACSM-CPT
Fitness & Wellness Program Coordinator
517.353.7868
traskiek@msu.edu 

or
Brittany Jurek, MS, ACSM-CPT
Fitness & Wellness Program Assistant
517.884.0515
jurekbri@msu.edu
Fitness & Wellness Presentations
The SPARTANfit program offers academic classroom presentations as well as group and organization presentations on a variety of fitness and wellness topics. These topics can be tailored to the needs of your group.  
On-Campus Resources
SPARTANfit Workouts
Exercise Libraries
Health & Wellness Links
Free AT HOME Workout Resources