MSU Staff Member Elected to Sports Association
November 20, 2019 - Kim Ward and Kristin Traskie
This article was featured on MSU Today.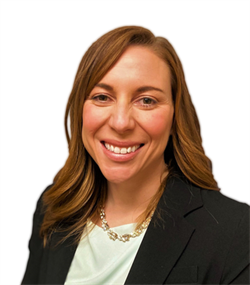 Kristin Traskie, fitness and wellness program coordinator in the health promotion department of MSU Student Health and Wellness, has been elected Michigan Intramural and Recreation Sports Association, or MIRSA, state director-elect. This is a 3-year term, serving one year in each position, director-elect, director and then past-director.
MIRSA is the state of Michigan organization for NIRSA. NIRSA is a leader in higher education and the advocate for the advancement of recreation, sport and wellness by providing educational and developmental opportunities, generating and sharing knowledge and promoting networking and growth for their members.
NIRSA's vision is to be the premier association of leaders in higher education who transform lives and inspire the development of healthy communities worldwide. Since its founding in 1950, NIRSA membership has grown to comprise nearly 4,500 dedicated professionals, students and businesses, serving an estimated 8.1 million students.
Learn about NIRSA and their strategic values here.